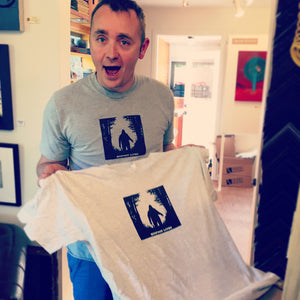 Running off some tees in the shop - all our fabric printing is done with environmentally safe water-based silkscreen pigment inks.  The ink is set in under a 350-degree heat press, to keep the print vibrant through machine washing.  All this printed on American-made tees.  Sustainable - Local
---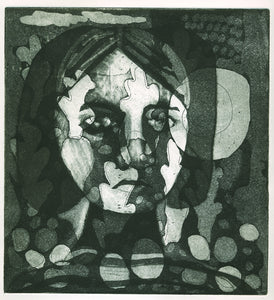 Quartermaster Press Print Show:  Life-Cycle Opening Friday, March 3 from 6 - 9 PM Runs through March Participating artists include Collective Members Suzanne Moore, Brian Fischer, Christina Nichols, Patricia Churchill, Deborah Taylor, and Brent Houston.   Brian Fisher's "Persephone Cycle" Pat Churchill's "Remember Me" Deborah Taylor's "Middle World"
---
---
Opening First Friday - November 4th - Drawings and Etchings by Brent Houston.  Houston studied drawing and painting at the School of the Art Institute of Chicago.  More recently he began exploring the medium of copper plate etching after joining Quarter Master Press, a longtime island print collective housed at the Beall Greenhouses.  Houston's subject matter, nature and landscape, are depicted with vibrancy through his intricate line work.  The medium of etching opens a world of ambiguity in an otherwise structured art form.  No two prints are the same, each hand-inked and subtly manipulated by the artist.    
---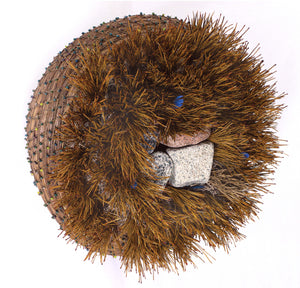 This First Friday, October 7th, Hinge Gallery will feature the work of Seattle-based and island-connected artist Mark Bentley.  Bentley's work is steeped the observation nature with all of its beauty and complexity.  Each piece is carefully composed through the collection of objects, weaving, and expertly executed processes.  "We each set out in our own ways to view it (nature), photograph it, carve it, paint it, and raise it up to the public for preservation and conservation," the artist says of his large scale, sculptural forms.  The result are striking, nest like structures, at once recognizable and mysterious.   Bentley studied painting...